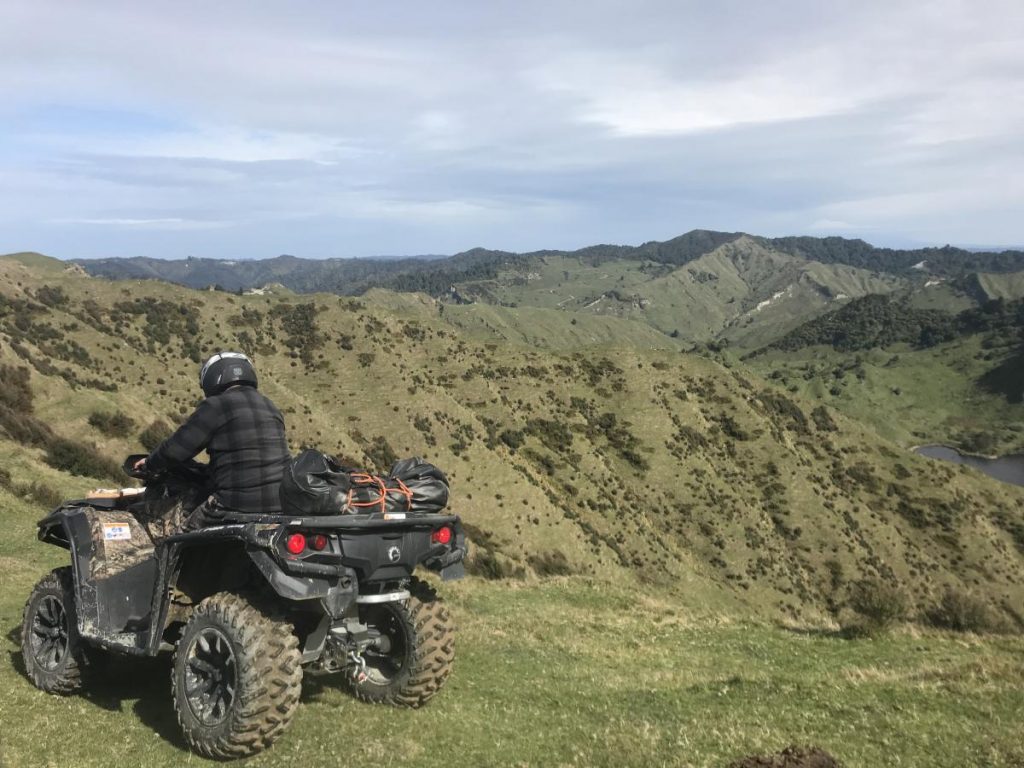 26th September 1967 – 5th November 2020
Tēnā koutou katoa
Kia hora te marino
Kia whakapapa pounamu te moana
Hei huarahi mā tātou I te rangi nei
Aroha atu, aroha mai
Tātou I a tātou katoa
Hui e taiki e
My name is Wayne Goodfellow and I, like several of us here today, have had the honour of being a friend and a fellow rider with Dave. My role, whilst difficult, is to talk on behalf of the members from the Capital Quad and ATV Club.
Already we have heard so much about Dave. In fact, we in the club feel that we have only had a small glimpse into Dave's life. What he gave and did for people throughout his life has been a joy to listen to and share. His experiences and journey have been nothing short of amazing.
What we know, is that he was a true ambassador for the club. He connected with everyone no matter the geography, their age, their background, their experience, their history or even the bike they rode, even if it wasn't a can-am.
He was the type of guy who was first off his bike when someone was in trouble and helped them get back on their bike, physically or mentally, on the trail or in their own lives. He was a guy you could talk to and he would listen, and he would help.
Dave was the most organised, prepared, detailed, meticulous, safety conscious and dedicated individual the club and its members have had the joy of being a friend to. His support for others was relentless, and his ability to plan to ensure others safety was our primary focus, was a mantra the club has followed. Everyone and every bike got home, this was Dave's and the club's own philosophy.
Members from Auckland, the Hawkes Bay, the Wairarapa, Upper Hutt, Lower Hutt, Wellington, the Kapiti Coast, Horowhenua and Christchurch wish to send their deepest sympathy to the whanau and friends of a wonderful man who was amazing to be around and to share such great adventures with.
He was a true Kiwi adventurer.
We feel truly blessed even to share such a short time with someone who led a rich outdoor life.
As you can imagine there has been an outpouring of emotion and messages by phone, email and text from around the country, for a fellow rider who will be dearly missed. It is clear that what has happened has affected us deeply at the club and our thoughts, our aroha, our arotahi and rīrī goes to Dave's whanau and friends at this time, whose emotions must be nothing short of unimaginable.
Reg, Dave Brown, Fred, Daniel from the club, I commend you for your bravery and your strength, kia kaha my brothers.
Although our fellow rider and friend fell at the Tongariro, his onward journey was blessed by Ngati Tuwharetoa. Witnessing that blessing was deeply emotional, but we knew Dave's return journey to Ahuriri would be shepherded with care.
Dave,
we will miss your very cheeky emails and texts,
we will miss you winding up diplomatic Suzuki riders
we will miss your bouncing bunny attitude to rides and being out in the bush
we will miss how you fixed us when we were broken
we will miss your spirit for adventure and your courage to face whatever the trail threw at us
Dave,
Our only regret is that we didn't get you to fill out an application form earlier and join the club 10 years ago.
Dave,
You are gone from our sight, but never from our hearts.
Kia kaha my friend, keep going. You have a new trail ahead of you now and we will be with you, always.